We spent some time in the colorful town of Viñales as well as in the surrounding countryside. In declaring the Viñales valley to be of "Outstanding Universal Value," UNESCO had this to say about the town:
The village of Viñales, strung out along its main street, has retained its original layout and many interesting examples of colonial architecture, mostly one-storey wooden houses with porches.
And indeed, it is exactly as UNESCO described it–but they forgot to mention the vivid colors!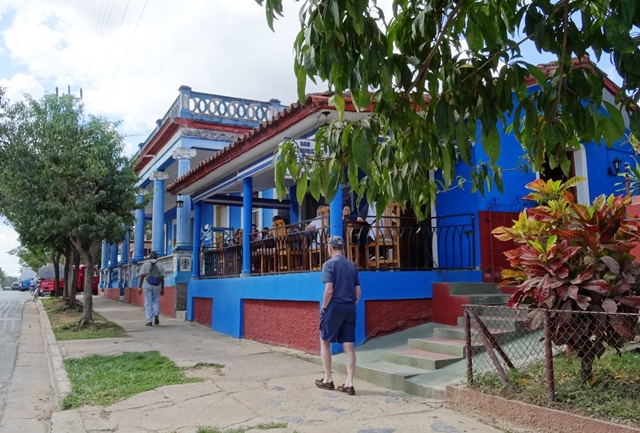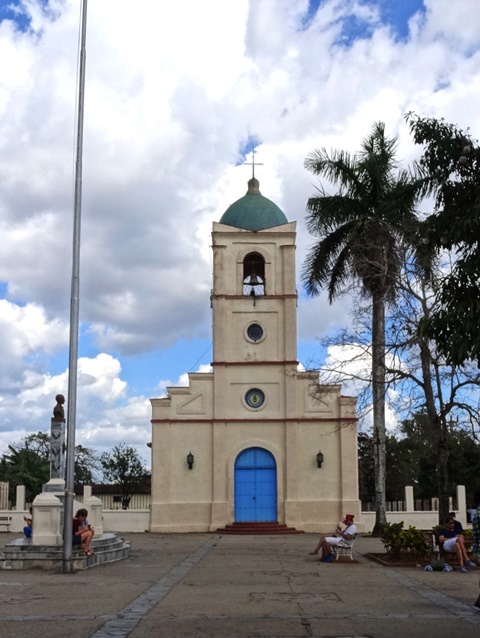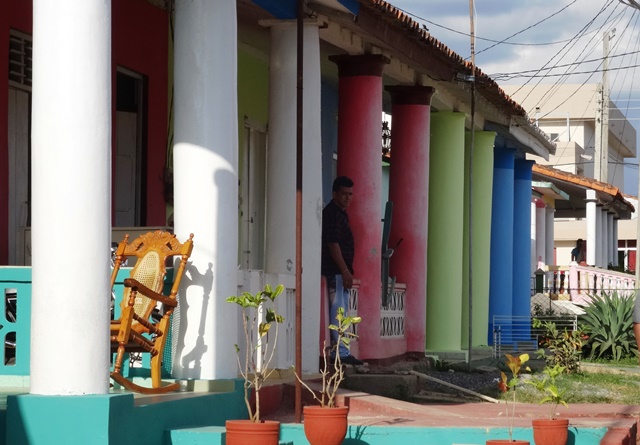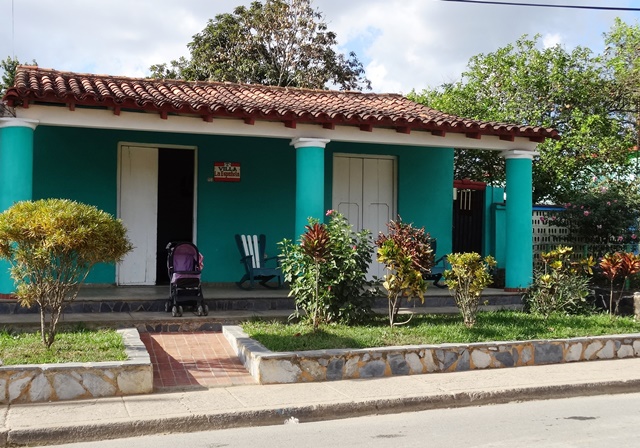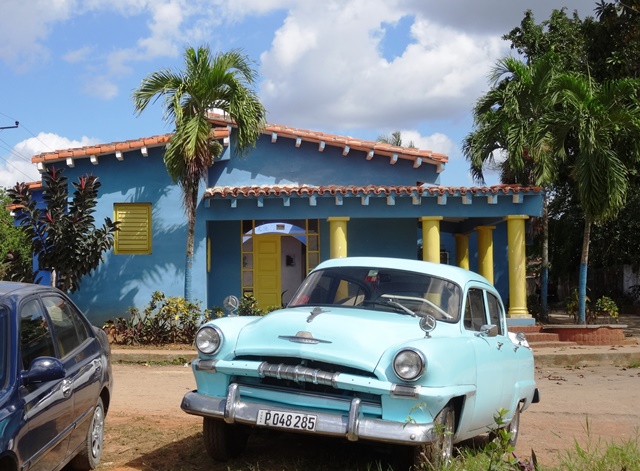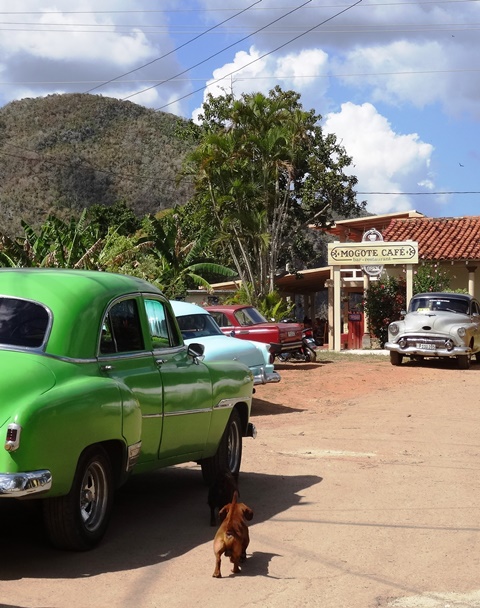 The people, too, are colorful and interesting.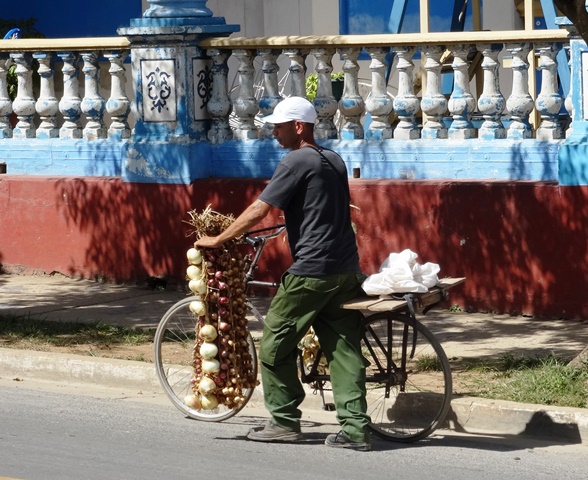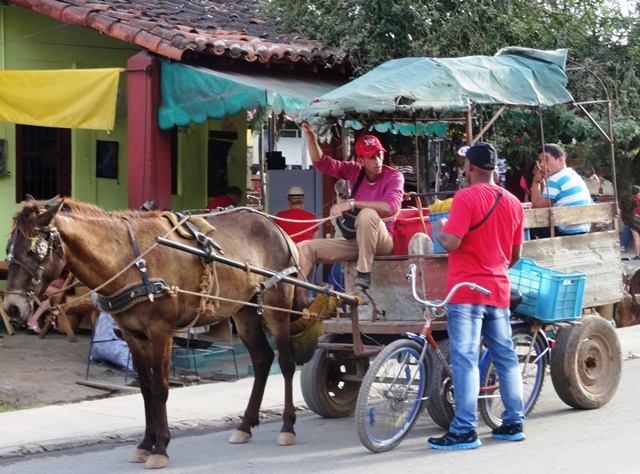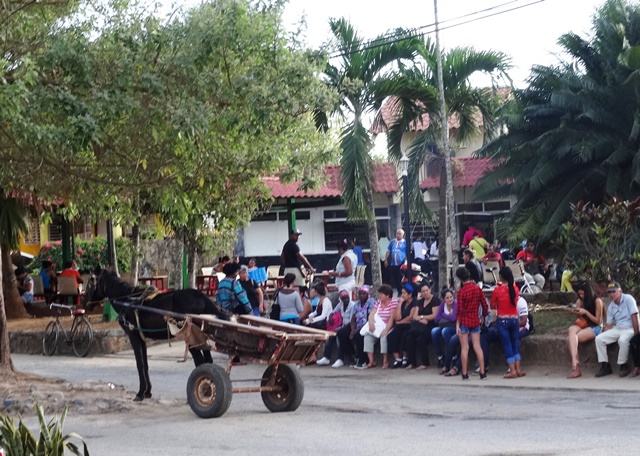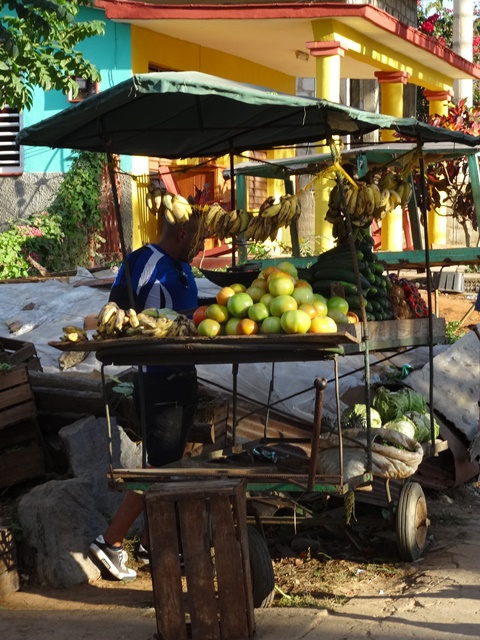 The revolution, too, is still present in this part of Cuba–from a picture of the much-loved Che, to a touching sign: "I Am Cuba."