I didn't come to San Francisco in order to see the Blue Angels. At the time I made my reservations, I didn't even know they were going to be here. I knew the apartment had a view of the bay, but I didn't rent it in order to watch the Blue Angels fly. It's a complete serendipity.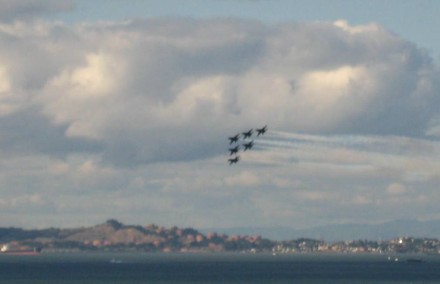 The Blue Angels have been flying by the window of my living room all  afternoon. Sometimes they are so close that the floor shakes when they fly by.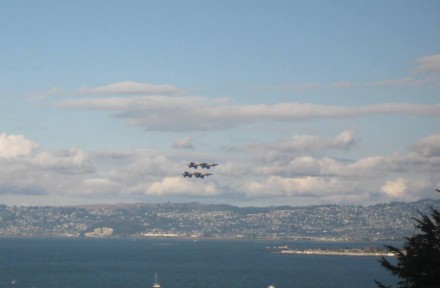 These pilots are awesome!