The Serenade of the Seas is steaming (or actually jetting) toward San Diego, and on this last full, crowded, chaotic day of the cruise, I'd like to write about our wonderful staff. With pictures.
If only Royal Caribbean could distribute more widely the magic that their staff has on board Serenade of the Seas, they could make the world a significantly better place. Here are people who are away from their families and their friends and their homes for months at a time. They must be sad and lonely at times, and yet they always have a smile and a friendly greeting for everyone. They come from all over the world, all different backgrounds and cultures and religions, and yet they work together as a supportive team.
May I present some of the warmest, most smiling people in the world:
Wayan, from Bali, Indonesia makes sure that our cabin is always perfectly ready for us, down to a full bucket of fresh ice.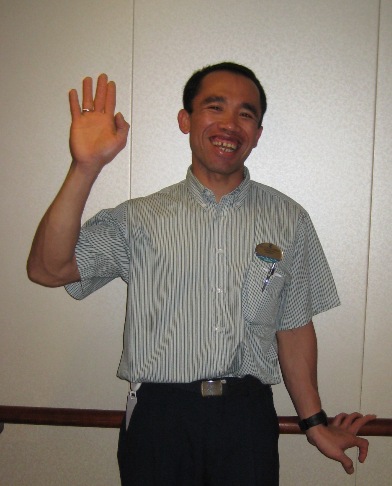 Our wait staff—Remi from Mumbai, India is our personal hero in the dining room. We've set him particular challenges, such as metamorphosing "Surf and Turf" into a double-lobster "Surf and Surf", and he has always accomplished them. Remi is supported by the lively Liodela from Colombia and our competent head waiter Puran Singh from New Delhi. I'll show Remi and Liodela first.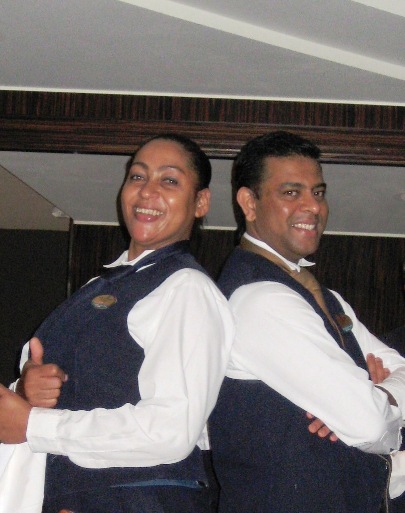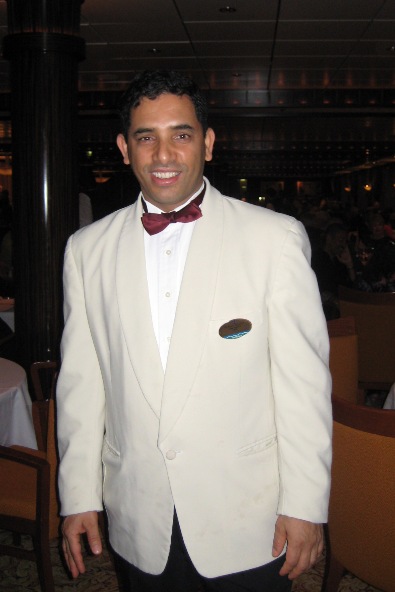 Jehiny from Colombia and Keisha from Trinidad and Tobago are our baristas. After only one day, they had us all figured out. They knew exactly what Dan drinks, down to the extra shot, the skim milk, and the sugar put in before the coffee. And they knew, even when I came separately, that I had been with Dan and drank what he did.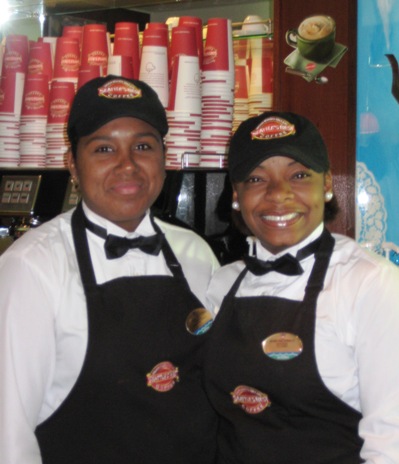 When it comes to a cocktail, we've become particular clients of Dijanna from Bosnia. She was only 11 years old when there was war in her homeland–a sad story, but she is not a sad person, at least not for us. She has been on the ship only two months so far (and is still smiling). Dijanna has gone out of her way to make sure we and our mothers have seats together in her section.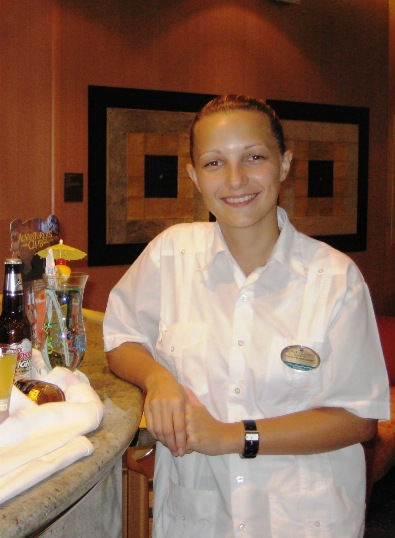 Possibly the very most helpful person on the ship has been Rahim in Guest Services. Rahim is from Lyons, France. He has a smile as wide as the whole Centrum and is always ready with a cheerful hello. He has helped us deal with a difficult situation involving a cigar smoker upwind of us who has made our balcony largely uninhabitable, and with a number of smaller questions and issues as well. Rahim never loses sympathy, patience, or understanding.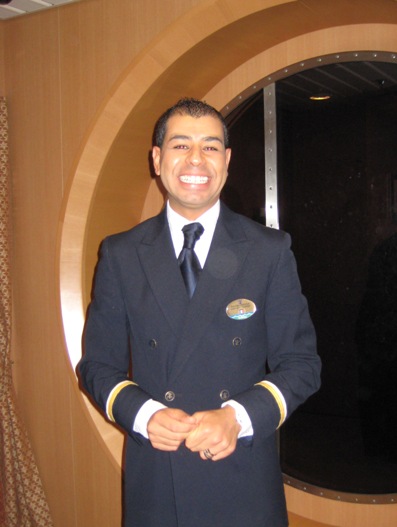 Aren't those great smiles? Dan and I surely wish these people and their companions well. RCCL is lucky to have them aboard.